Life Changing Underwear for all Women
The Bria Collection: Four insanely comfy styles in fun patterns and cool colours.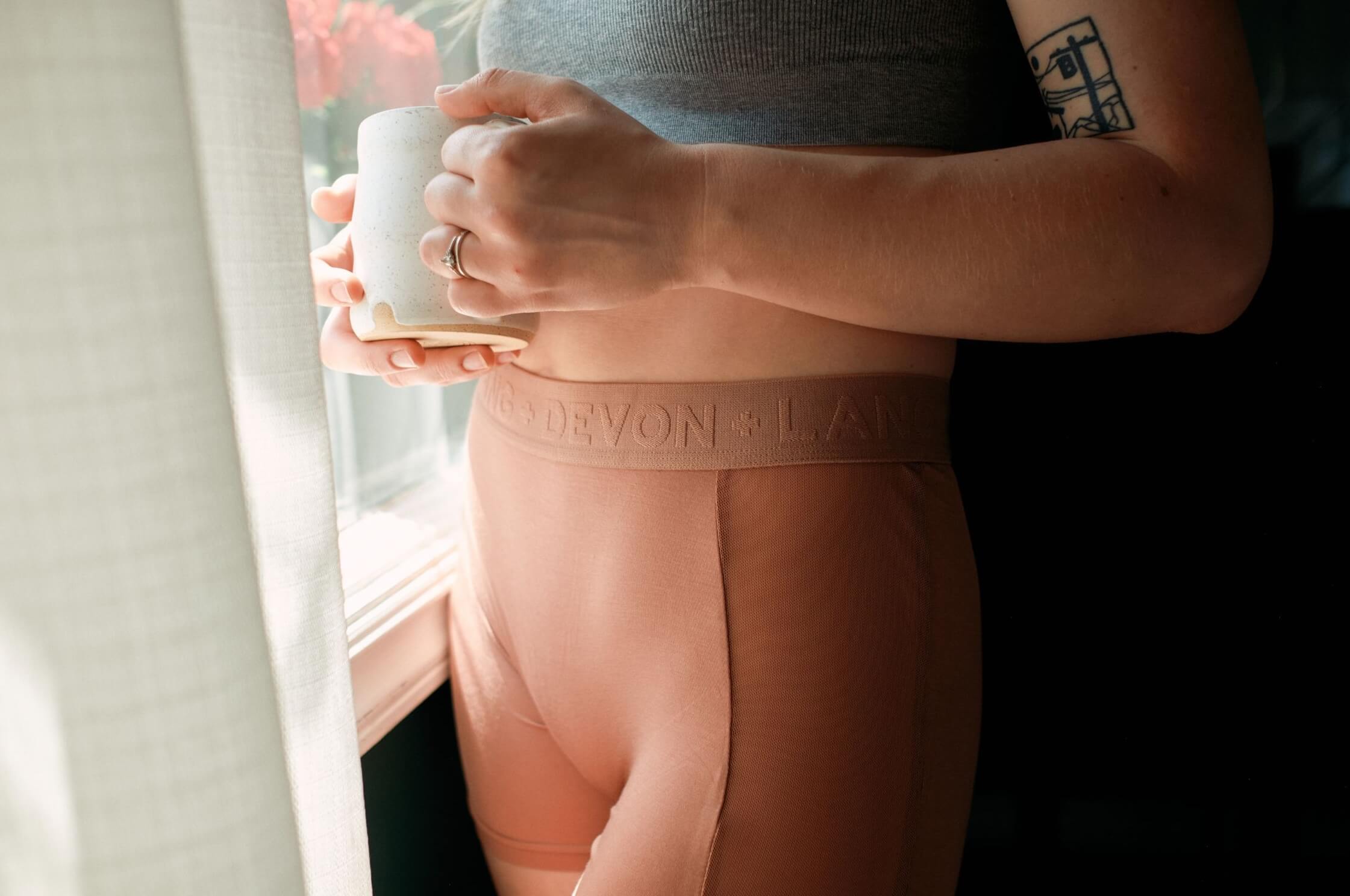 Boxer Briefs
Let your boyfriend keep his boxers. These were made for you.
The Devon + Lang Bria Boxer Brief offers high-waisted, ultra-soft, and 5" long women's underwear perfect for lounging or active use. Boasting a sleek, minimalist design, it provides ample coverage and all-day comfort for all body types.
View Collection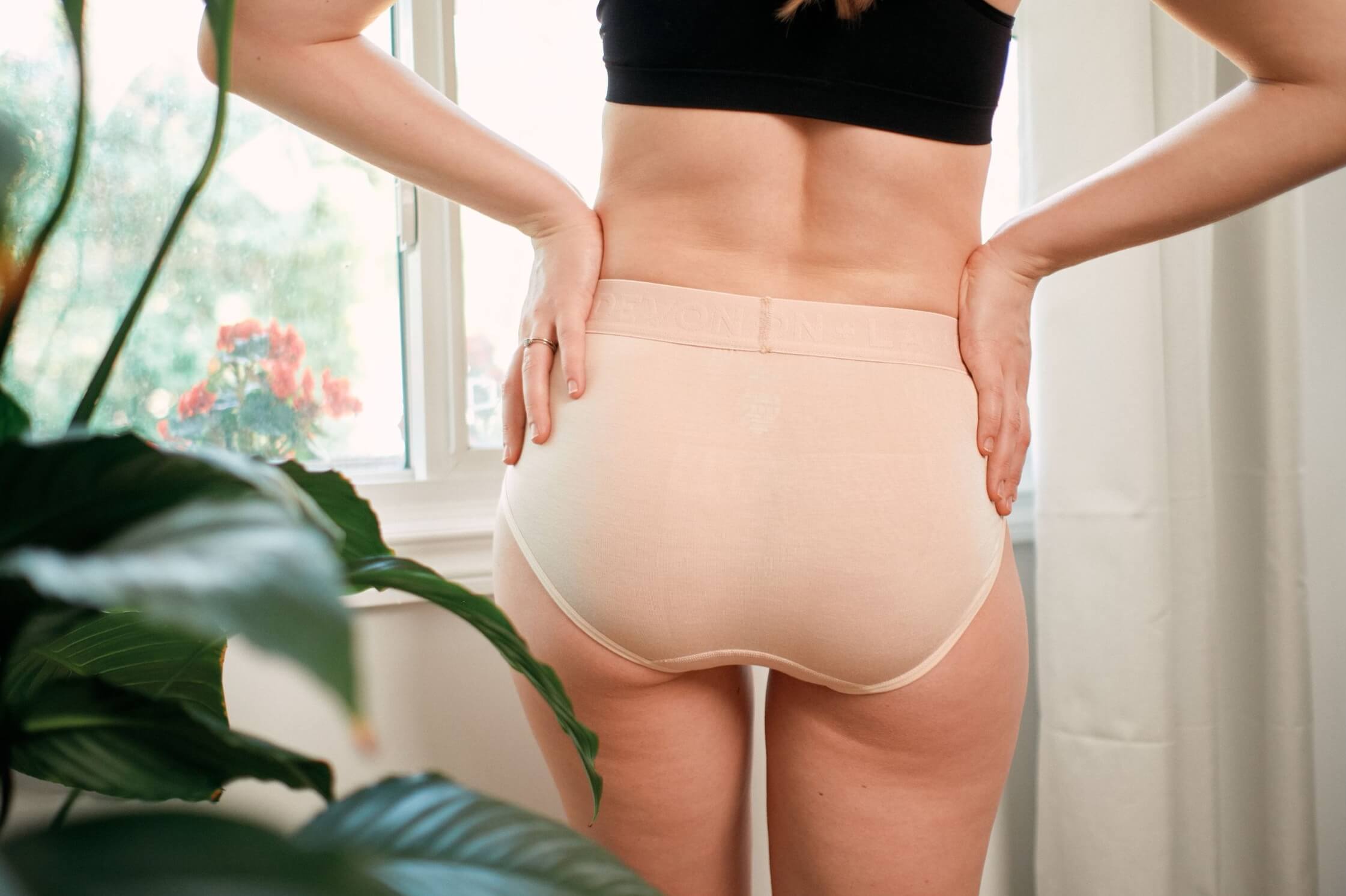 Bikini Briefs
A full coverage classic.
The Devon + Lang Bria Bikini Brief provides exceptional comfort and style in premium modal fabric for lounging or active wear. Its high-waisted, soft, and breathable design offers versatility for any occasion, blending everyday comfort and elegance.
View Collection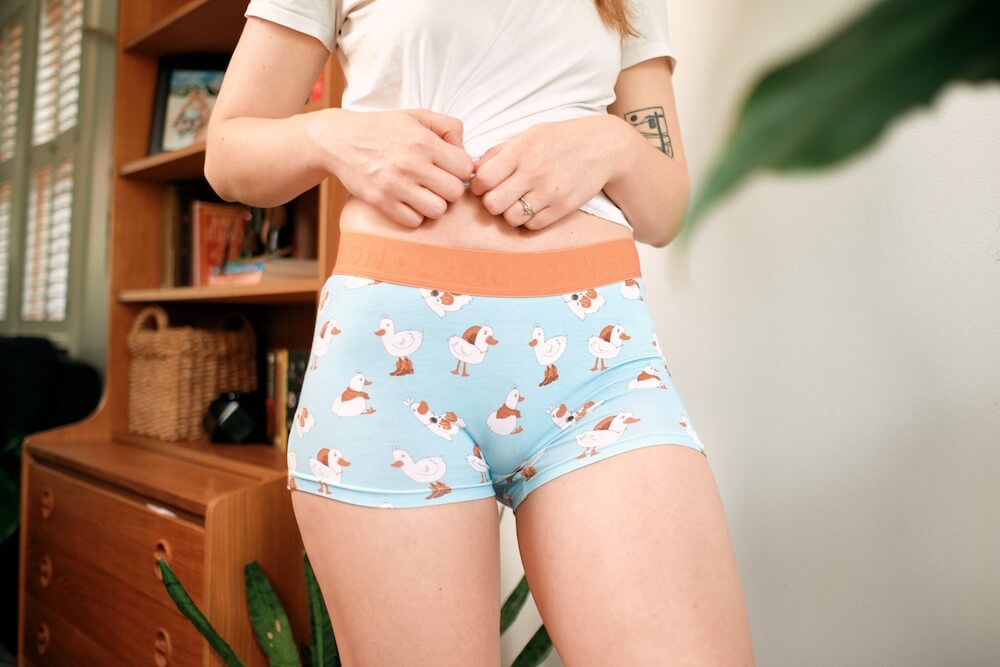 Boyshorts
Our most popular style
The Devon + Lang Bria Boyshort features a high-waisted design in soft, breathable modal fabric, providing comfortable coverage for lounging or active use. Its 2.5" inseam and stretchy waistband ensure a secure, versatile fit for any wardrobe.
View Collection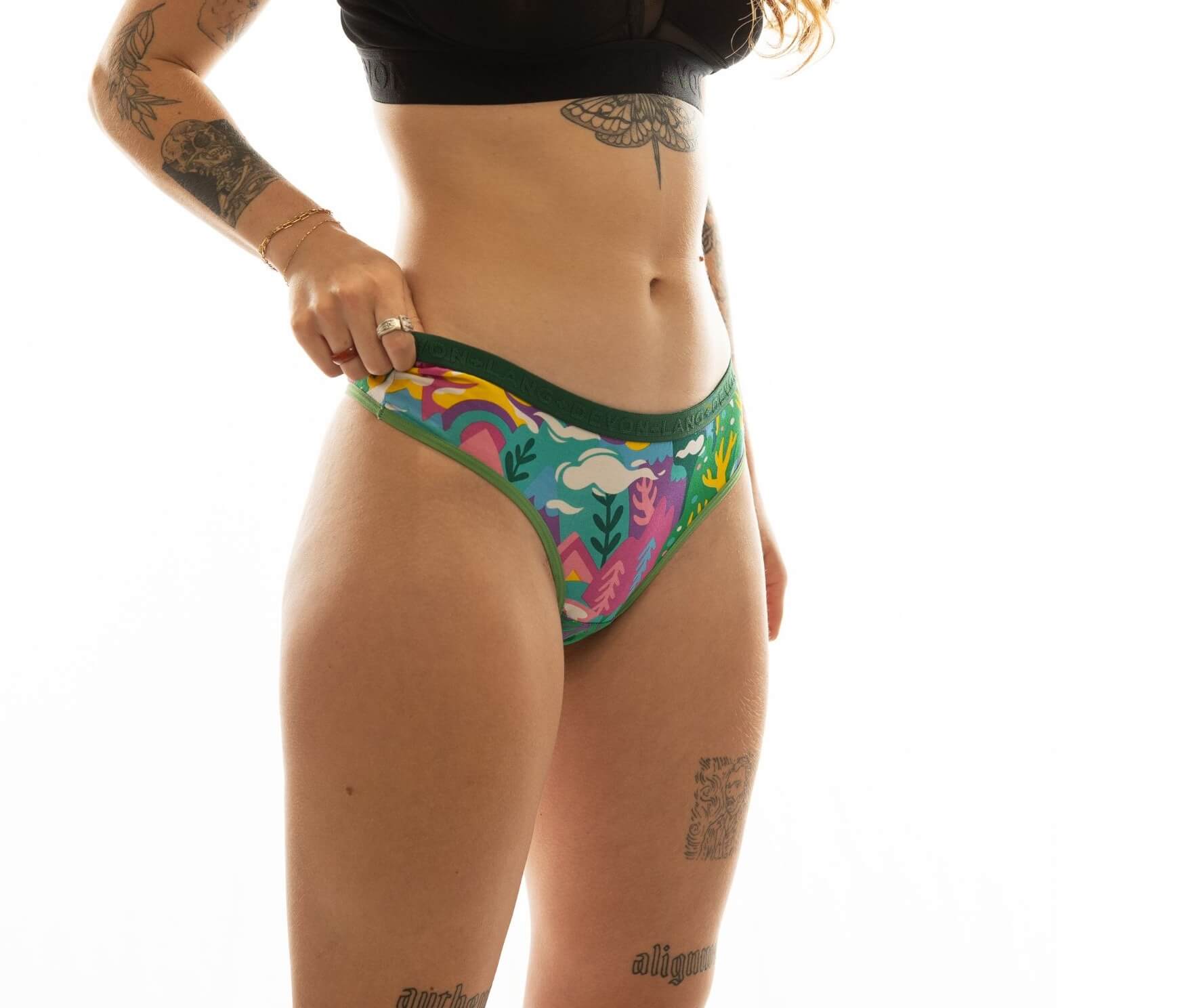 Thongs
We made a comfortable thong. We know. This is nuts.
The Devon + Lang Bria Thong, crafted from soft, luxurious modal fabric, delivers comfort and style for lounging or active use. Its curve-hugging, modern design ensures a comfortable fit and makes it an essential addition to your underwear collection.
View Collection
What Makes Our Underwear Life-Changing?
Premium Modal Fabric: Our underwear is crafted using modal fabric, which is ultra-soft, extremely breathable and comfortable to wear.

High Rise Design: The high rise design of our underwear ensures that they stay in place and don't slip down or ride up, providing a secure and comfortable fit.

Breathability: Our underwear is highly breathable, ensuring that you stay cool and comfortable all day long.

Natural Fibers: We use natural fibre fabrics, which are gentle on your skin. We avoid the use of synthetic materials, ensuring that they're not only good for you but also good for the environment. The gusset on our Bria underwear is lined with cotton.
All Purpose Underwear
Made from premium Modal fabric, the Bria collection is ultra-soft and breathable, ensuring that you stay comfortable and cool all day long whether you're sitting at a desk or working up a sweat.
Enjoy a stress-free shopping experience with our 30-day try-on guarantee; if you don't love your first pair, it's on us.
We Donate Underwear With Every Purchase Made
Shop with purpose: Every purchase supports our mission to donate underwear to those in need. Join us in our goal to donate 500,000 pairs in the next 10 years, providing the basic human necessity of new, clean underwear to vulnerable communities across Canada.
Learn More
Our customers love Devon + Lang
Why Not Match With Your Other Half?